Cersaie 2021
September 27 / October 1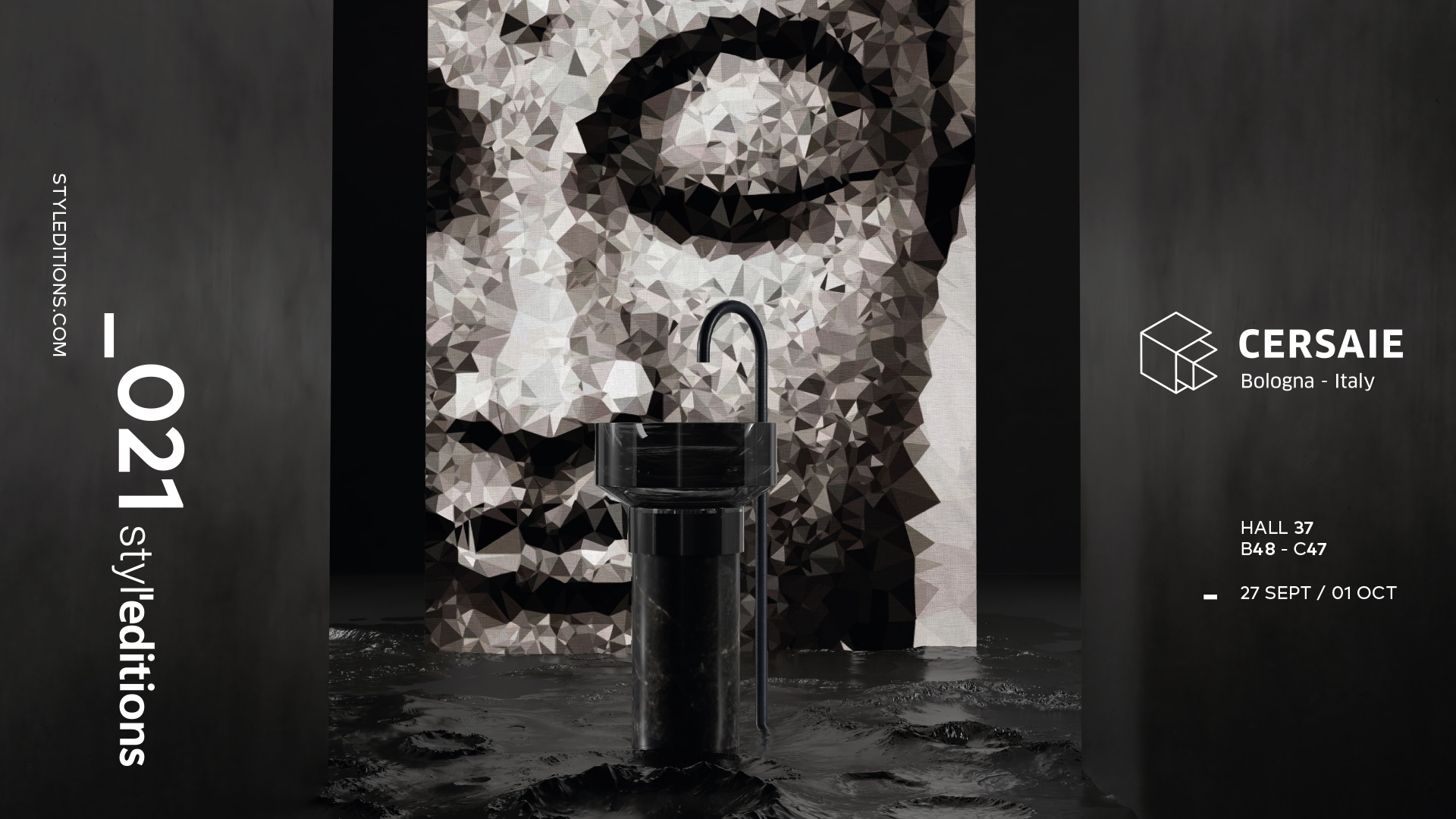 After 30 years of presence at Cersaie, Stylgraph presents itself for the second year running with the innovative Styl'editions brand and a new proposal for materials, complementary products and applied graphics.
Gumdesign's creative direction created a booth presenting the two company branches in a single, continuous spatial solution, giving great space to the decorative surfaces that almost completely cover the exhibition area.
An exhibition project that focuses on the experiential aspect – at first object of perception and then object of reflection – exalted in the central space, a real agora, a meeting place for the contract and hospitality fields.
Here you can find some pictures of our stand