Grande Fratello 023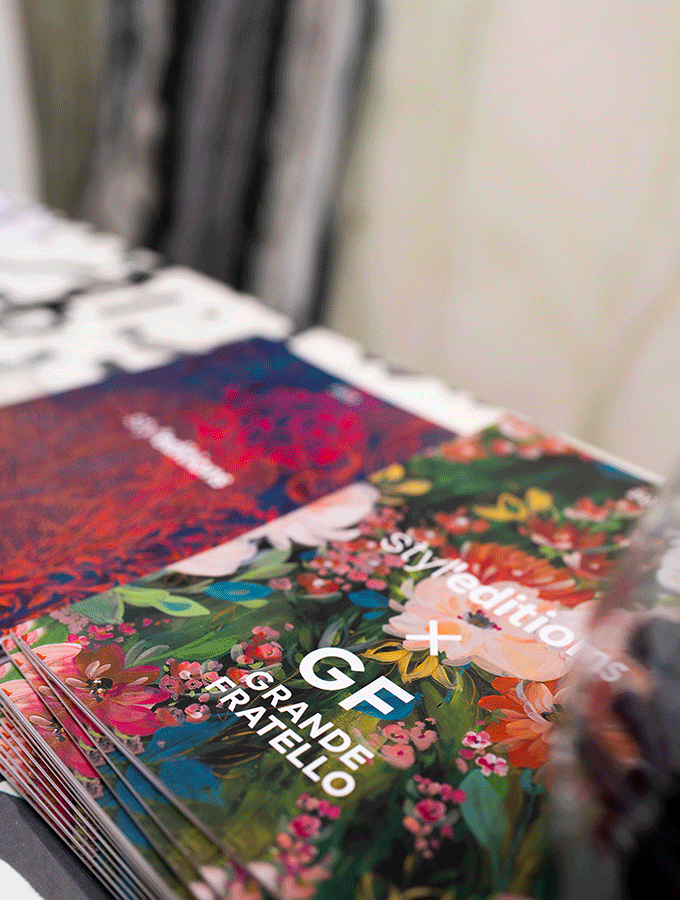 CERSAIE 2023 | BOLOGNA
STYL'EDITIONS | LA CASA DI GRANDE FRATELLO
Styl'editions dresses up Italy's most famous home
Styl'editions wallpapers have been selected for the new edition of Grande Fratello 2023. The most famous House in Italy chooses to "cover itself" with our graphics with a strong aesthetic impact and sophisticated design. Styl'editions is the wallcovering brand born from the great experience of Stylgraph, a leading company in graphic design of surfaces, flooring and wall coverings, based in Sassuolo, Italy. Our products are born from an intensive research work combined with the latest technology, high craftsmanship and artistic sensibility to offer creative people, professionals and individuals, solutions suitable for residential, commercial and contract settings.
The versatility of our materials and the achieved productive dynamism, make possible endless furnishing solutions: in fact, each product is tailored to the space for which it is intended and the graphics are fully customizable. Styl'editions' know-how combined with the creativity of graphic designers, artists, designers and architects is available for customized design in order to create unique and versatile projects.
OSCAR | STUDIO LIEVITO
STYL'EDITIONS | MORE THAN WALLPAPER
The bold curves and elaborate structures of the famous Brazilian architect Oscar Niemeyer give rise to a series of organic grids that seem to self-generate as they grow in height. In this game of geometries and colors, the walls acquire materiality and depth.