AVOCADO
Sinuosity and exotic charm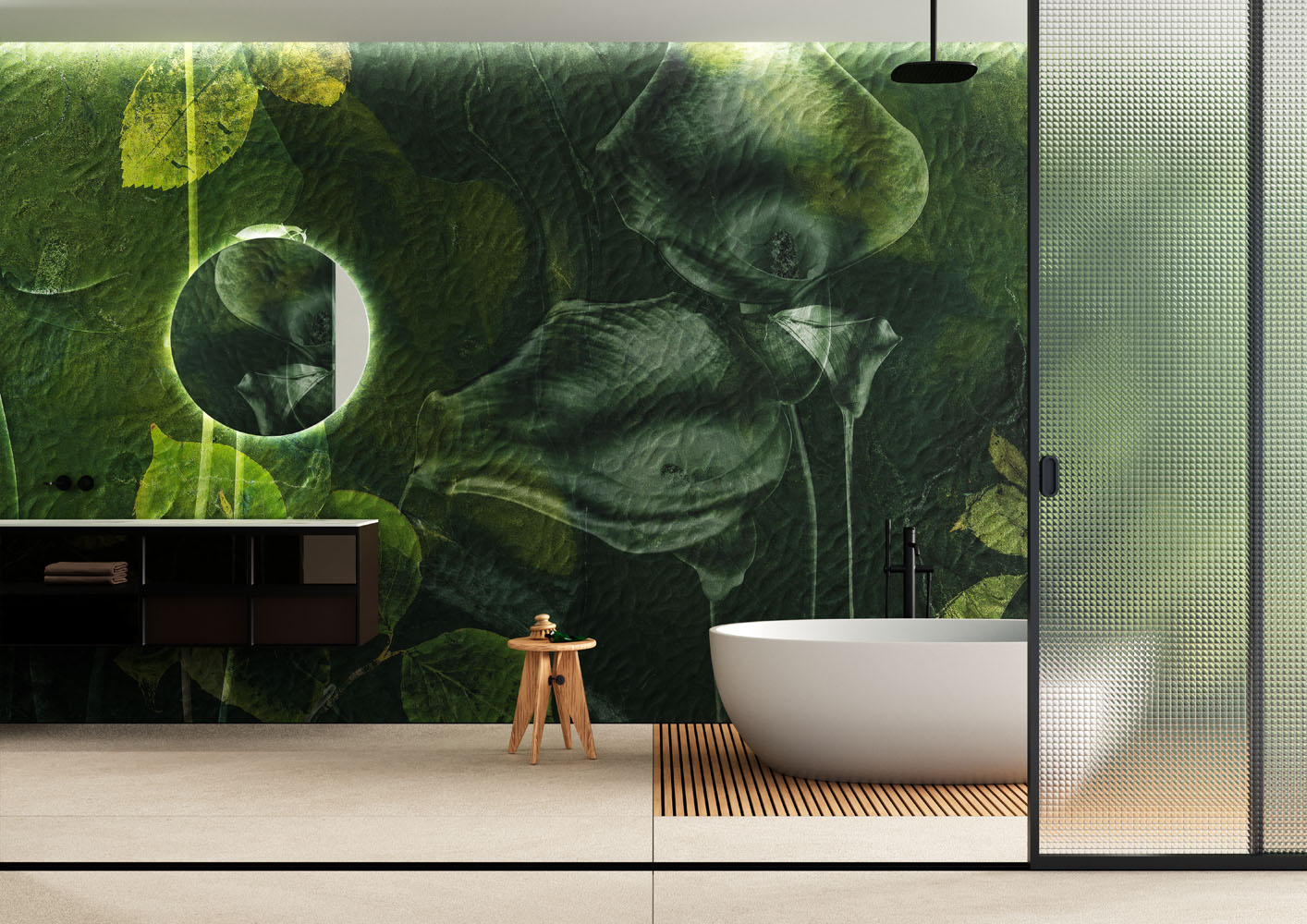 Styl'editions presents another product from the new 2022 collection: Avocado. The decoration celebrates the green color of the Avocado quartzite, dividing it into variegated shades that restore the sinuosity and elegance of a wonderful flower: the calla.
The name of the flower derives from the word "Kalos", which in Greek means "beautiful". There are numerous legends that tell of its charm, according to the Greeks, for example, the drops of the mother's milk of the goddess Hera fell partly in the sky generating the "Milky Way" and partly on the ground generating the calla flower. The decoration portrays this flower which is the protagonist without being bulky thanks to the delicate transparent veils that compose it.
The decoration is composed of a background inspired by Avocado quartzite, a stone of intense green color from Brazil. Its exotic charm is unleashed by its dynamism that takes you back to a mysterious and uncontaminated nature.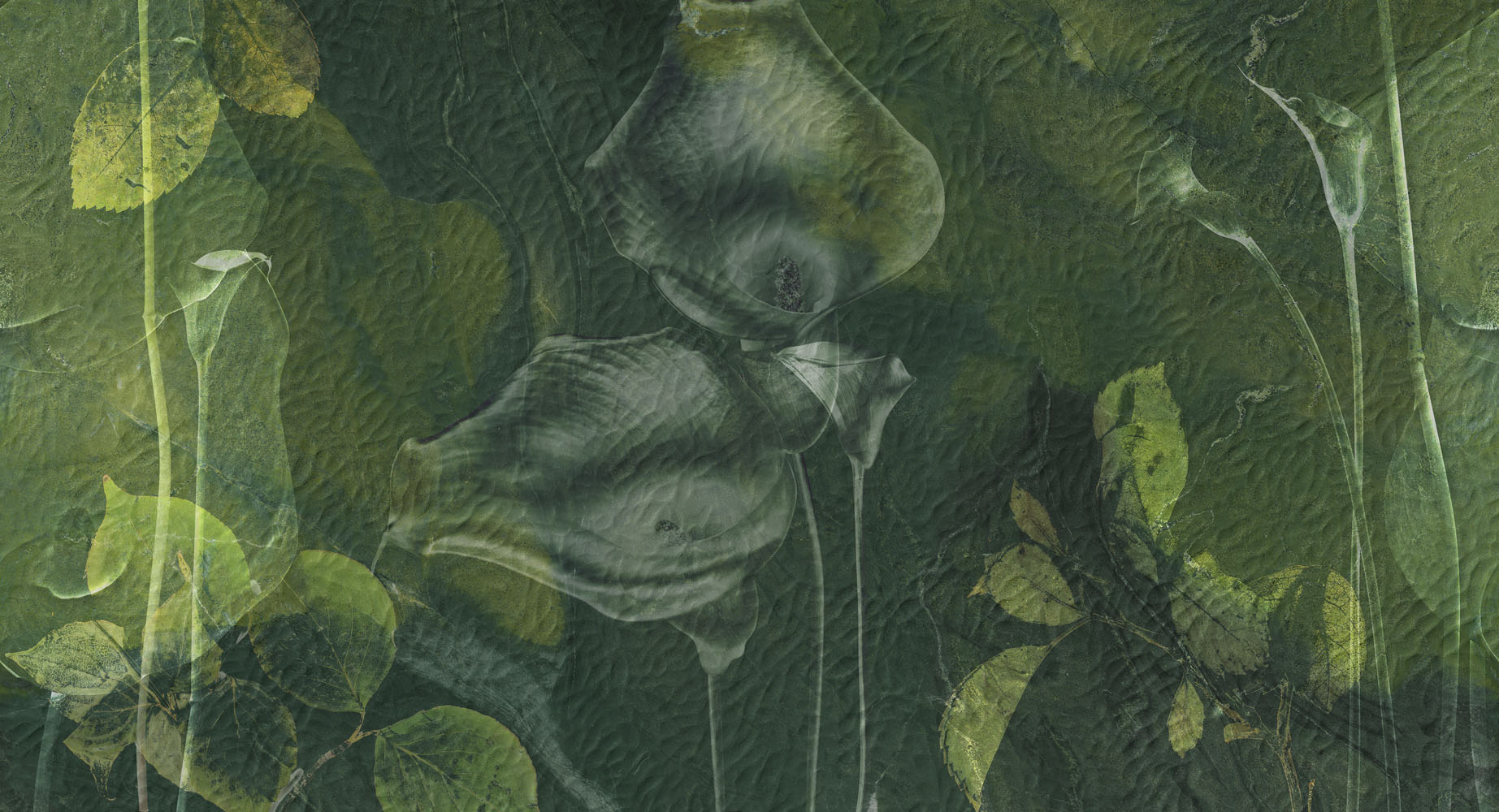 AVOCADO
The unpredictable mix of stone and botanical elements creates surprising contrasts, unexpected sinuosity, enriched by a textured effect that gives the composition materic and elegant features.
Avocado is a collection on a human scale that needs green outside and inside the home.