TROPICAL ATMOSPHERES IN NOTTINGHAM
Paste – Contemporary Thai Cuisine Chooses Styl'editions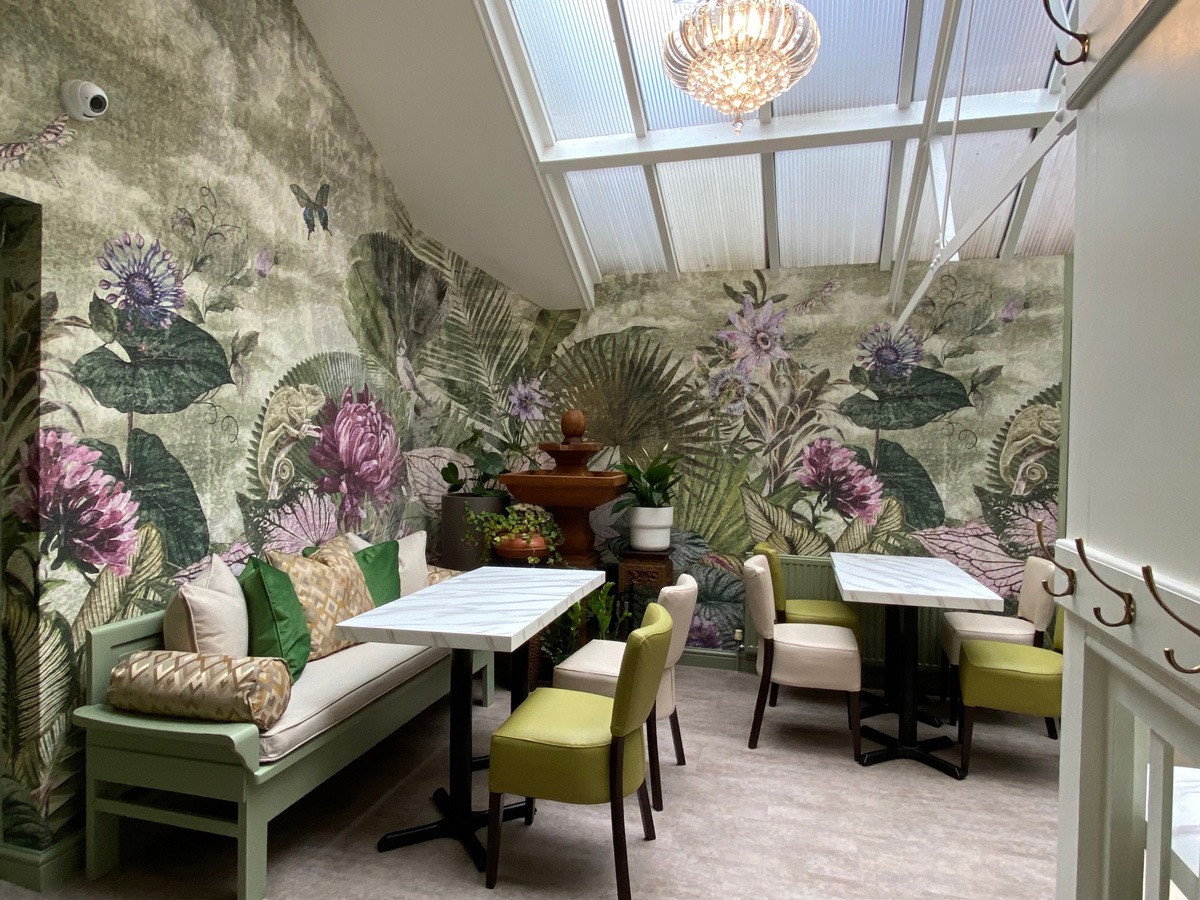 The Lace Market, once the hub of the British Empire's lace industry, is one of Notthingam's most central neighborhoods. Its former Victorian-style red-brick warehouses now host trendy boutiques and clubs.
Among them is Paste, an elegant Thai cuisine restaurant, which wanted to recreate the unique spaces of a secret garden for its rooms by choosing Styl'editions' Eden collection.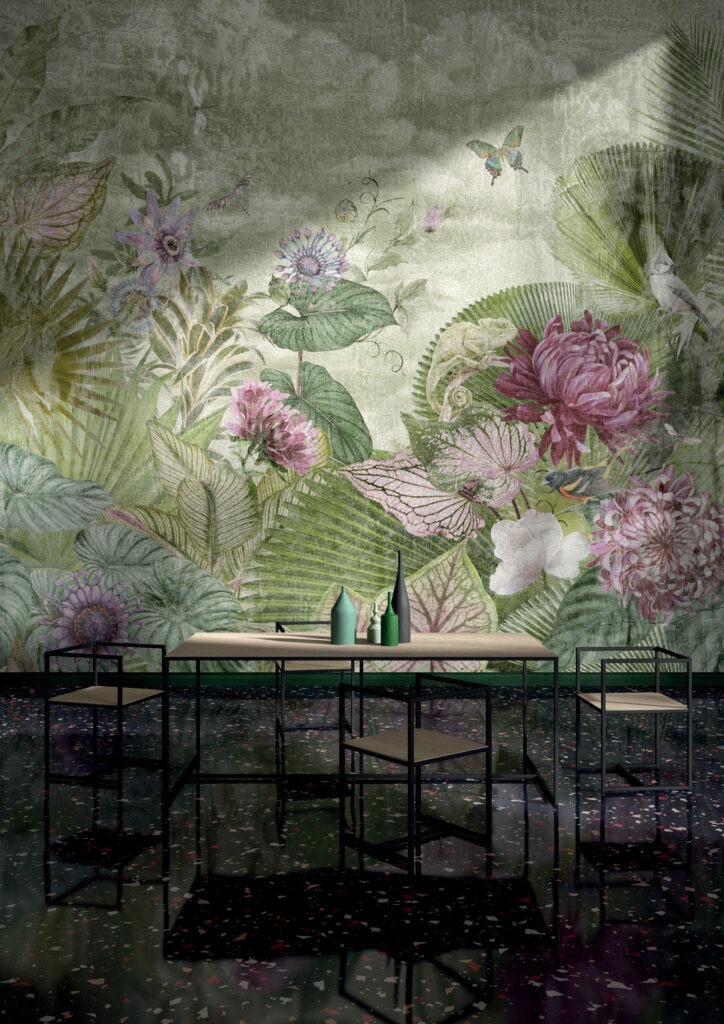 The Eden collection describes a fantastic place, linked to the world of dreams and nature where floral and animal elements coexist in an illustrated and magical representation of the earthly Paradise.
Chameleons, butterflies, birds, and tropical flowers along with the light spreading from the large skylight welcome you as if in a large greenhouse that reveals an exotic atmosphere even in the heart of the UK.