Tuttohotel
Napoli – Mostra d'Oltremare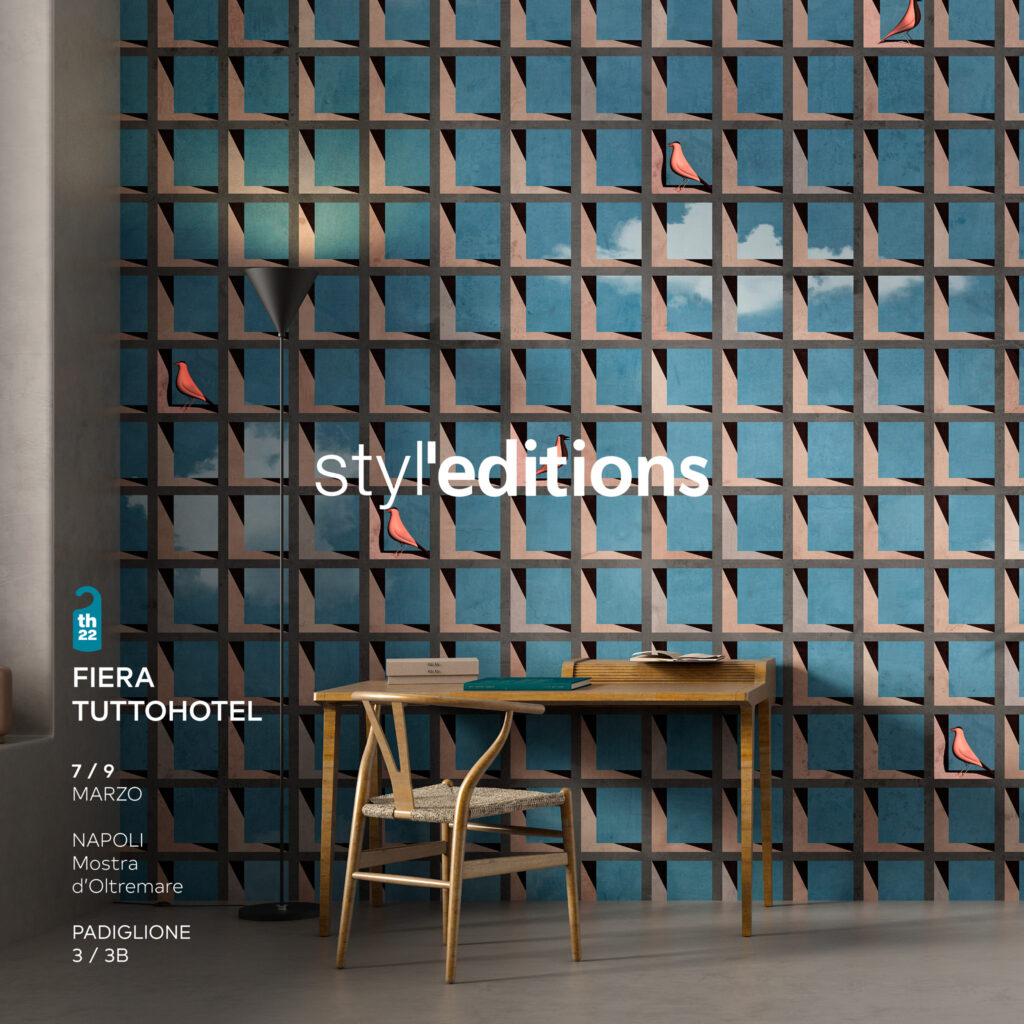 Tuttohotel is a trade fair dedicated to the hospitality and hotel industry, an event showcasing the main trends in hospitality and contract design. Following the success of the first edition, the second edition of the event will be held from 7th to 9th March 2022 at the Mostra d'Oltremare in Naples.
Tuttohotel is an exhibition dedicated to the world of hospitality as a key resource also for the development of collateral activities: professional updating seminars, events, one-to-one meetings with companies, conventions, courses, etc.
During Tuttohotel, We+ will present the installations WE PIÙ ATMOSPHERE by architect Marco Falconio and HOTEL + by architect Fabio Oranges.
Two installations dedicated to a common area and a bedroom where the must is the design, the atmosphere of the setting and the selection of products included. "To be welcomed by elegance, comfort and the warmth of well-being".
Styl'editions will be artistic partner of the booth, proposing new products and innovative proposals dedicated to the contract and retail fields.